Register
CASL Co-Ed Fall Flag Football 2020 Flag Football · Co-Ed Just for Fun
Requires Active Participant Membership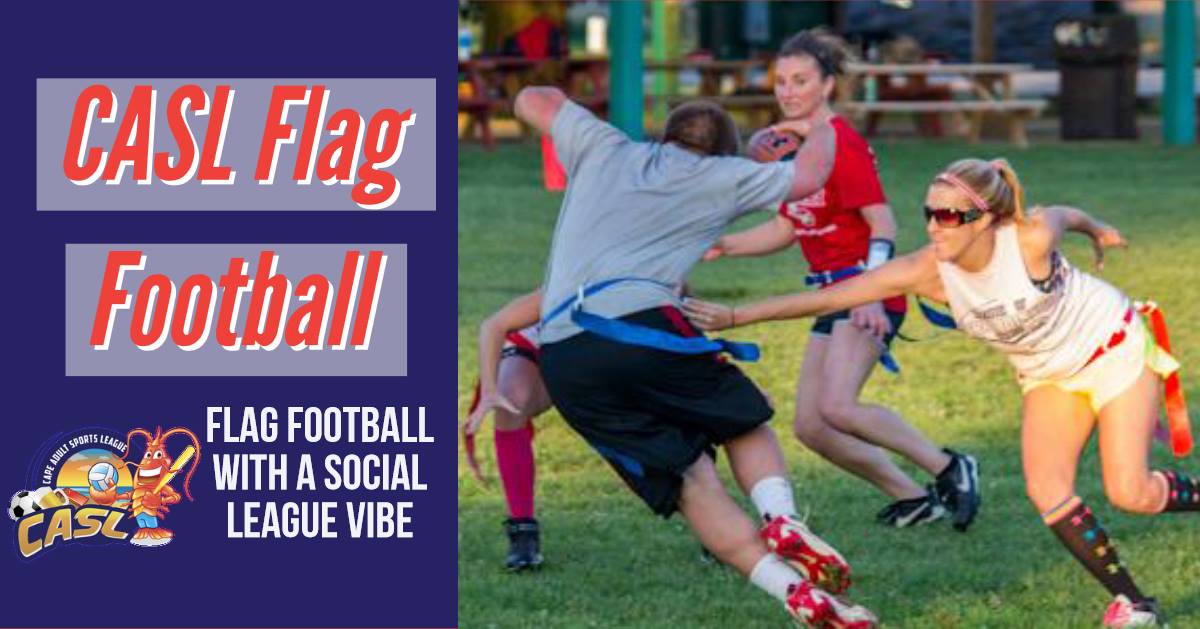 CASL Flag football is ready to get rolling again in 2020. This league is a social sport. We have players of all skill levels. The idea is to get out and have some fun before the NFL Games. This does not mean we don't want some solid competition. We just want everyone to be involved and make sure we keep it as safe as possible. We are playing sports in the time of Covid, so we are working on a balance of safety and normalcy. All players must be registered on this site and signed the waiver before playing in the game. We are starting as a drop-in sport, but if there is enough interest, we might expand to set rosters. I hope to see you at the field.

Any questions you can email sports@capecodchatter.com
League Notes:
Now accepting registrations!