Register
Drop-In Co-Ed Adult Flag Football Flag Football · Co-Ed Just for Fun
Requires Active Participant Membership
Flag Football Player Fees

Free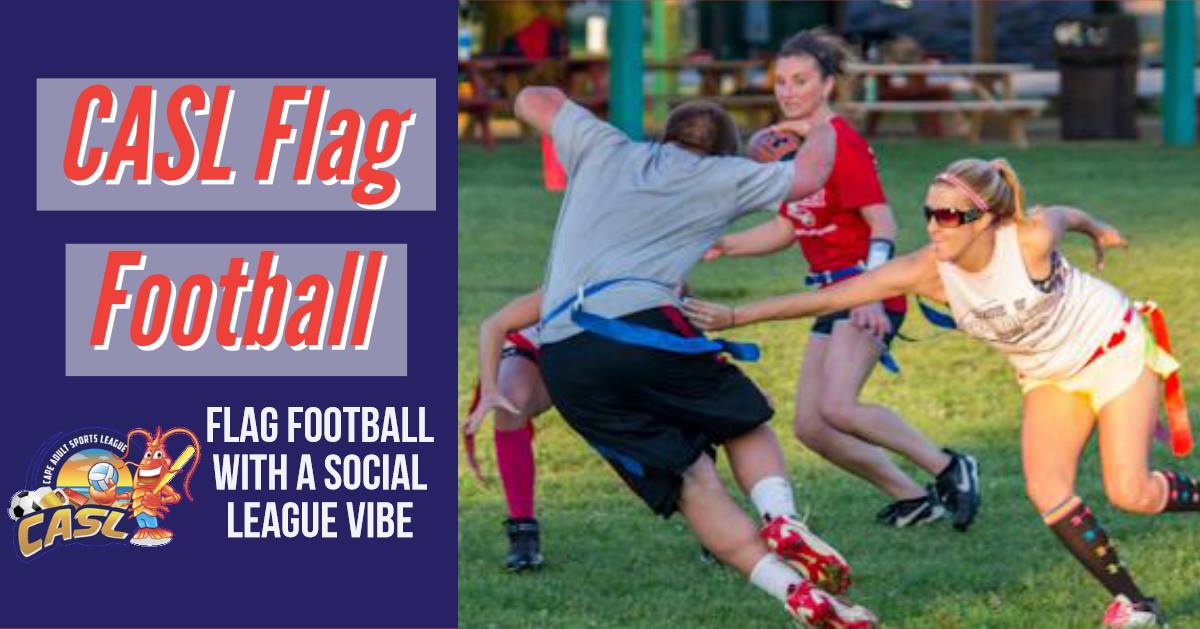 Interested in playing some Flag Football.......with a social sport mentality? Then join the list to hear about our upcoming drop-in games, tournaments, and events.
The group is all about having fun, meeting people, and getting some fun exercise. This is not for people hoping to get drafted for the NFL. We make the rules to minimize contact as much as possible, get as many people involved, and to maximize the social aspect of the sport. If this sounds like a good fit for you, then please register today.


It is free to register and the cost will be a per game fee that you pay at the field in cash. We do this as a drop-in style game, which means once people arrive, you pay the fee and we give players different color pinnies to make the teams as even as possible.


Last fall was our first time really pushing the sport and we had an amazing group of people. The skill level varied greatly, but everyone was great on getting everyone involved. We want to continue to grow this sport within CASL: Cape Adult Sports League, but more importantly we want to keep that social sport vibe. Register today to be kept in the loop. We will work from there on finding locations and timing.


Thank You,


Shaun
Tournament Notes:
Now accepting registrations!