Register
Drop-In Co-Ed Adult Beach Volleyball Volleyball · Co-Ed For Everyone
Volleyball Player Fees

Free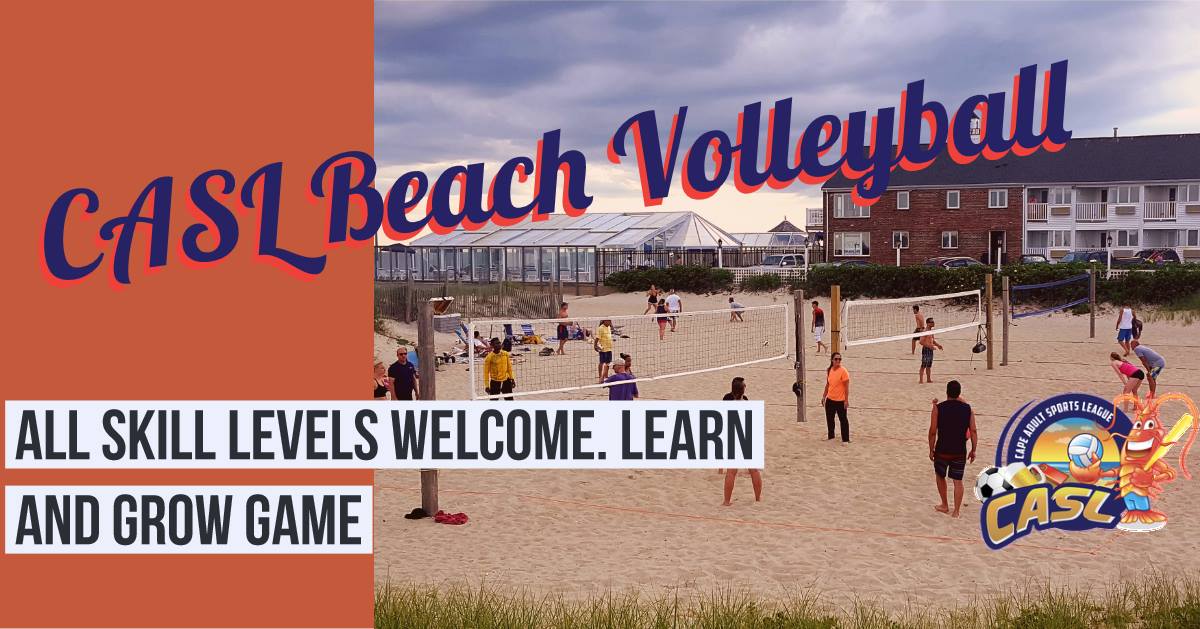 We live on Cape Cod. Some of the most beautiful beaches on the planet. How has this not been a giant part of the Cape Cod Culture. We want to change this going forward. If there is enough interest, we plan on starting a drop-in style Beach Volleyball. Players of all skill levels will be welcomed, but we are concentrating on people that want to learn the game. Players will find their skill levels and then we will create casual programs to help everyone improve. The idea of this will be to have you play with people around your own skill level, but then also learn from those better, and teach those that are behind. This could have a great impact on the growth of sport. We will make sure that this is fun for all participants, but this will be a program designed around helping people improve their game.
We plan on starting with 4 categories and having a plan to develop people from one level to the next. Maybe you end up staying at the same level, there is nothing wrong with that at all. You will get a whole of games and practice with people all around your level.
Register for this "Group" if you are interested in hearing more about the program. If we have enough interest, we will start the process.
Thank You,

The CASL Team

Tournament Notes:
Now accepting registrations!