Register
Drop-In Co-Ed Adult Soccer Soccer · Co-Ed Intermediate
Requires Active Participant Membership
MonTueWedThuFriSatSun 6:20pm to 9:15pm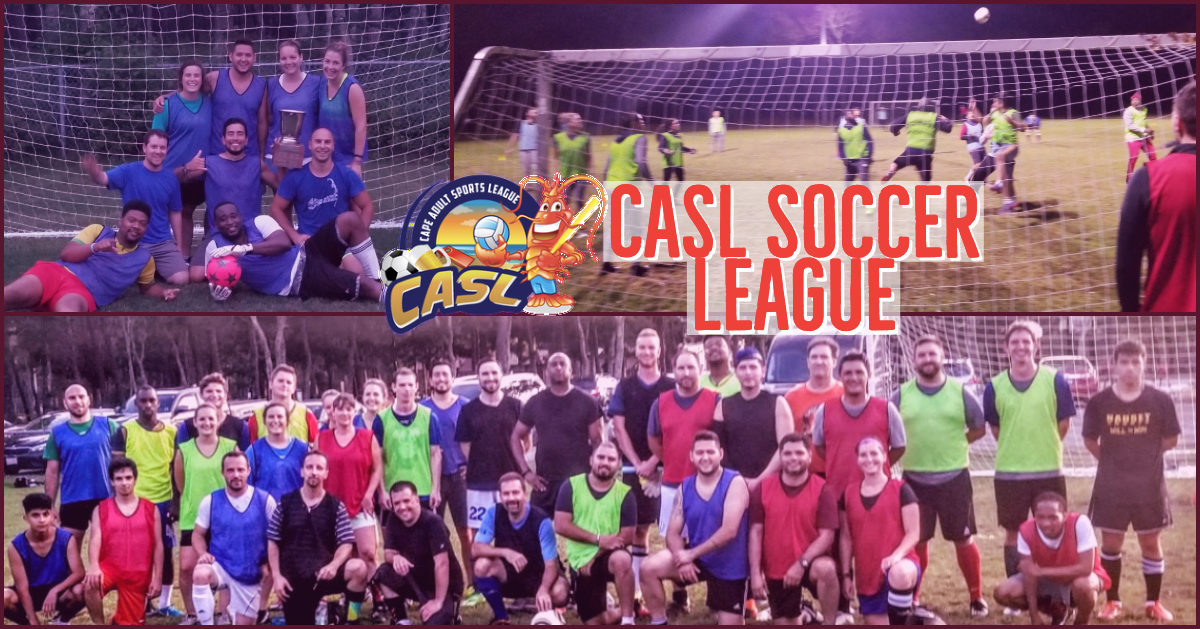 Are you looking to play some soccer on Cape Cod? You have come to the right place! CASL: Cape Adult Sports League plays drop-in soccer year round. We play on Monday nights. During the nice weather we play outdoors at Johnny Kelley Park in Dennis. During the winter months we head indoors and play Futsal style at Wixon School.
The group has a wide variety of skill levels, but we lean more towards the intermediate level of play. Most of the year we play a drop-in style. You show up, pay the $8 cash, and we assign you a team with a pinnie. The summer of 2018 we did run a small league with set rosters and schedules. We may do this again.
If you are interested in playing, join this list. You will stay informed of all the pickups and we will keep you in the loop for any upcoming leagues or tournaments. I look forward to seeing you on the field.


Thanks,Shaun
Tournament Notes:
Now accepting registrations!